Nouvelles
Déc 30, 2010
Fitch revises Turkey's outlook to positive, affirms BB+ rating
Global ratings agency Fitch raised the outlook on Turkey's current BB+ rating, one notch below investment grade, from "stable" to "positive" on Wednesday.
Nov 22, 2010
Europe Needs Reforms to 'Break Shackles of Low Growth' said IMF Chief
The IMF chief outlined a number of areas for collective action, ranging from the financial sector, to a single labor market initiative. Only a collaborative approach driven by the center can bring about the reforms needed to secure stability, create jobs and ensure long-term growth.
To achieve these wide-ranging reforms, individual European countries must be willing to cede more authority to European institutions.
"When the agenda is left with nations, things stall," said Strauss-Kahn. He added that peer pressure has not served Europe very well, and it's time to change course.
In the key budgetary area, Strauss-Kahn outlined two ways of moving toward strengthened central authority. One would be to shift the main responsibility for enforcement of fiscal discipline and key structural reforms away from the European Council, and toward an independent body, such as the European Commission—the union's executive body. Another would be to increase the size of centrally-allocated budgetary resources.
Nov 4, 2010
Turkey Q4 growth likely to exceed expectations, analyst says
Economic estimations are still very positive on Turkey and Q4 growth data on the country will come higher than anticipated, an analyst with an Ä°stanbul-based brokerage house said on Monday.
It was stated that US dollar is expected to continue to weaken against the Turkish lira while gold will rise in value as market can see some degree of selling pressure following FED's monetary policy decisions
Oct 18, 2010
Turkey to keep on implementing fiscal discipline
The medium term economic program, covering the years between 2011 and 2013, was published in the Official Gazette on October 10 and took effect.
The program forecasts 6.8 percent growth for 2010, 4.5 percent growth for 2011, 5 percent for 2012 and 5.5 percent for 2013.The program sets inflation targets for 2010, 2011, 2012 and 2013 respectively as 7.5, 5.3, 5 and 4.9 percent.
The national income per capita will be 10,043 USD in 2010, it will climb to 10,624 USD in 2011. The national income will be 11,405 USD in 2012 and it will rise to 12,157 USD in 2013.
According to the program, Turkey will conduct monetary, financial and revenues policies in coordination to ensure a robust and sustainable growth after the global economic crisis.
Turkey will give priority to policies that raise employment capacities, and make the labor force market more flexible and raise the quality of labor force.
Oct 5, 2010
Moody's raises Turkey's credit rating outlook to positive
International rating agency, Moody's, on Tuesday said it raised the outlook on Turkey's Ba2 local and foreign currency bond ratings from stable to positive.
"Turkey's economy has proven to be unexpectedly robust and has recovered to pre-crisis levels," said Moody's analyst Sarah Carlson. Turkey's deficit and debt levels have improved beyond targets in the government's medium-term economic program, she said.

Moody's upgraded Turkey to Ba2 in January, two levels below investment grade and Standard & Poor's increased its ranking in February to BB. Fitch raised its rating to BB+ in December, one step below investment grade.
Sept 27, 2010
FTSE: Turkey advanced emerging economy
The FTSE group, a global index provider jointly owned by the Financial Times and the London Stock Exchange, promoted Turkey from secondary emerging economy to advanced emerging economy status on Thursday for making significant changes to its regulations and investment procedures.
In a statement it released yesterday, the FTSE announced the results of its 2010 Country Classification Annual Review, according to which the status of Turkey, along with Malaysia and the Czech Republic, was promoted to a higher cluster. The FTSE classifies countries as developed, advanced emerging, secondary emerging and frontier.
"Global markets are constantly changing and more countries are opening their markets to international investment. Congratulations to the Czech Republic, Malaysia and Turkey on being promoted to advanced emerging market status, following significant changes to their regulations and investment procedures," Mark Makepeace, CEO of the FTSE Group.
Sept 15, 2010
Turkey's growth signals complete recovery from crisis
Following 11.7 percent growth in the previous three months, Turkey's economy grew by 10.3 percent at fixed prices in the second quarter of this year, a development which placed Turkey among the fastest growing economies in the world, and has led analysts to state that this, combined with a steady reduction in the country's unemployment rate, is a sign of Turkey's complete recovery from the impact of the global financial crisis.
The Turkish Statistics Institute (TurkStat) announced its quarterly gross domestic product (GDP) data on Monday which showed that Turkey's GDP grew by 10.3 percent at fixed prices in the April-June period this year and outperformed the previously forecast increase of 8.5 percent. With two back-to-back quarters of double digit growth this year, the Turkish economy expanded by 11 percent over the first half of 2010. According to the latest TurkStat figures, Turkey's second quarter growth made it the world's third fastest growing economy for the April-June period – behind Singapore and Taiwan.
Août 25, 2010
World giants queue up to buy natural gas distributor Ä°GDAÅž
With Ankara's gas distributor, BaÅŸkent Do-ÄŸalgaz, privatized last week, eyes have now turned to Ä°stanbul's Ä°GDAÅž, which has attracted the interest of both domestic and foreign groups.
Servicing almost 4.2 million customers and with annual distribution of 4 billion cubic meters of natural gas, Ä°GDAÅž is twice as big as BaÅŸkent DoÄŸalgaz, 80 percent of which was bought by MMEKA machinery in a tender held on Aug. 16 for $1.21 billion.
Ä°GDAÅž earned over TL 2.84 billion last year and paid more than TL 24.4 million in corporate taxes, becoming the 71st largest corporate taxpayer in Turkey. The company sells natural gas to half of all clients in the country. Ä°GDAÅž employs 2,176 personnel.
Août 12, 2010
İş-Kaya and MMEKA bid $5 bln for Turkey's main power grids
A joint venture of private Turkish companies Ä°ÅŸ-Kaya Ä°nÅŸaat and MMEKA machinery has made a total bid of approximately $5 billion in privatization tenders to operate Turkey's largest power grids, BoÄŸaziçi and Gediz, in some of the country's largest cities, Ä°stanbul, Ä°zmir and Manisa.
The final bidding for the privatization of the two grids, which provide service to 24 percent of the Turkish electricity market, was held yesterday. The joint venture submitted the highest bids to own and operate the distribution agencies, which currently belong to the Turkish Electricity Distribution Company (TEDAÅž). Ä°ÅŸ-Kaya Ä°nÅŸaat and MMEKA offered a bid of $2.99 billion for the BoÄŸaziçi electricity distribution agency in Turkey's economic powerhouse, Ä°stanbul.
The consortium will own and operate the grid, which has 3.8 billion subscribers, until 2036, Ahmet Aksu, deputy president of Turkey's Privatization Administration (ÖÄ°B), said, addressing the auction meeting at the agency's head office in Ankara.
The final bidding for the privatization of the grid, one of the country's largest, was held yesterday morning. Providing electricity to Ä°stanbul's European side and accounting for 14 percent of Turkey's power consumption, the tender for the BoÄŸaziçi electricity distribution agency drew tremendous interest from giant companies. A total of 10 groups, including EnerjiSA, a joint venture between Turkey's Sabancı Holding and Austria's Verbund; Ciner; Cengiz Electricity; and Aksa, bid in the tender.
Août 9, 2010
Four more electricity distribution agencies to be privatized
The Turkish Electricity Distribution Company (TEDAÅž) will today complete the privatization of four more of its agencies, including Ä°zmir, Diyarbakır and those supplying Ä°stanbul's European side.
Following today's final talks over the privatization of the BoÄŸaziçi, Gediz, Trakya, and Dicle electricity distribution agencies, which provide service for 32.4 percent of the Turkish electricity market, TEDAÅž is expected to sell the remaining three agencies, Akdeniz, Toroslar, and Ä°stanbul Anadolu, by the end of this year.
The total electricity consumption in the four regions served by the BoÄŸaziçi, Gediz, Trakya, and Dicle agencies is 43,497 gigawatt hours (GWh). The BoÄŸaziçi agency supplies electricity to Ä°stanbul's European side, while Gediz provides electricity for Ä°zmir and Manisa. Trakya and Dicle, on the other hand, operate in the two outermost regions in the country, Thrace and southeastern Anatolia. The total number of subscribers for these four agencies' services is around 8 million.
At today's session, offers for these four agencies will be examined by TEDAÅž authorities. BoÄŸaziçi, Gediz, and Trakya received 10 offers each, while Dicle received nine.TEDAÅž has already sold four agencies, and three agencies are in the process of finalizing contracts.
Août 2, 2010
Finance minister: Turkey broke growth record
Turkish Finance Minister Mehmet ÅžimÅŸek said that Turkey not only broke growth record in Europe, but almost broke growth record in the world.
"We have created 1.8 million job opportunities. Turkey breaks record in employment in Europe. Turkey is the third country in the world growing the most in the first quarter," ÅžimÅŸek said .
Juil 21, 2010
Goldman Sachs profit drops 82 percent
Goldman Sachs Group said second-quarter profit dropped 82 percent, missing analysts' estimates on a slide in trading revenue five days after settling U.S. regulators' fraud allegations.
Net income fell to $613 million, or 78 cents a share, from $3.44 billion, or $4.93, a year earlier, New York-based Goldman Sachs said in a statement on Tuesday. The average estimate of 21 analysts surveyed by Bloomberg was for earnings of $1.99 per share, with estimates ranging from 77 cents to $4.34.Lloyd Blankfein, Goldman Sachs's chairman and chief executive officer, is working to restore the firm's reputation after agreeing to pay $550 million to settle the Securities and Exchange Commission's fraud accusations.
The bank's bigger competitors, including JPMorgan Chase, last week also reported lower trading revenue as market gyrations reduced clients' willingness to take on risk. Concern that the U.S. economic rebound will stall and reform legislation will crimp profits at finance companies have weighed on their stocks.
Juil 8, 2010
Turkish Industrial Production Soars 15.6 percent
Turkey's industrial production index increased 15.6 percent in May, 2010 when compared to May, 2009. The Turkish Statistics Institute (TurkStat) stated on Thursday that the industrial production index also rose 3.7 percent in May when compared to April, 2010.
In the sub sectors level of industry; mining sector index increased 13.3 percent, manufacturing sector index rose 16.5 percent, and electricity, gas and water index increased 9.4 percent in May, 2010 when compared to May, 2009.
Juil 1, 2010
Turkey's First-quarter GDP Grows 11.7% On Year
The Turkish economy expanded at the breakneck speed of 11.7 percent in the first quarter of 2010 over the same period a year ago, suggesting a strong recovery from the severe recession that took a profound toll on the global economy. Market analysts and business circles, however, cautioned that such a pace is unlikely to continue in the coming quarter, even though all of them agree that the economy will continue to grow.
The Turkish economy made a strong comeback at the end of 2009, by growing at a higher-than-anticipated rate of 6 percent from a year earlier, after a continuous contraction for four quarters in a row. Even though last year ended with a contraction of 4.7 percent, the performance of the economy was promising as that rate was well below expectations. Turkey started this year with an influx of positive economic data, suggesting that the country had managed to remain afloat amidst the devastating global credit crunch and is about to leave the recession behind.
Juin 22, 2010
Turkey is back on global investment radars
As one of the few countries having overcome the global financial crisis without any major damage, Turkey has started to attract foreign direct investment again. Alpaslan Korkmaz, president of the Investment Support and Promotion Agency of Turkey (ISPAT), has said a number of investors from around the world are planning to invest in Turkey in the near future.
A transformation in foreign investments started to take place back in November and December of last year, Korkmaz told the Anatolia news agency yesterday, but stressed that this year saw a significant rise in the number of businesses wanting to invest in the country. "The projects that were suspended one year before are high on the agenda again. The return of foreign investors to the market will be noticed mainly by the second half of this year and the first half of 2011," said Korkmaz. Last year Turkey managed to attract foreign direct investment worth $7.6 billion. This figure is expected to increase gradually in the coming months, according to him, as foreign investors' visits to the country are on the rise. Heads of several countries' sovereign wealth funds are willing to visit Turkey, Korkmaz said, noting that "Turkey is back on investment radars again" and that more funds will be sent to Turkey in the coming period.
Juin 8, 2010
Arbitration claims against Turkey reach $51.5 billion
17 cases have been brought against Turkey in major arbitration institutions the International Criminal Court (ICC), the United Nations Commission on International Trade Law (UNCITRAL) and the International Center for Settlement of Investment Disputes (ICSID) thus far, amounting to $51.5 billion in damages in total. Of these cases, 12 were resolved, with four of them in favor of Turkey. The country was found guilty in six cases, paying $250 million in compensation. The remaining two cases were completed with the two parties settling. Turkey paid more than $1.5 billion in these cases.
One of the arbitration claims that Turkey and the claimants reached a settlement on was the case filed jointly by Motorola and Nokia. Two companies demanded $4.8 billion due to a $2.5 billion debt owed by Turkish telecommunications company Telsim, which was purchased by Vodafone. With the settlement, Turkey paid a total of $1.2 billion to the two companies. The second settlement was reached with Aria after it filed claims for $2.5 billion. Turkey paid $300 million in compensation.
There are still six ongoing arbitration cases against Turkey being heard by these bodies. The amount of compensation claimed against Turkey in these cases stands at $34 billion.
Juin 2, 2010
Turkish Central Bank to keep policy rates at low levels
Turkish Central Bank (CB) has said Monday it finds it necessary to maintain policy rates at current levels for some time, and to keep them at low levels for a long period, considering the lingering uncertainties regarding global economy.
The CB released a written statement concerning May 18's Monetary Policy Committee (PPK) meeting on their Web site on Monday. "Although domestic demand is following a stable growth trend foreign demand is still weak. Heightened debt sustainability concerns in Greece and many other European countries have been increasing the downside risks regarding the recovery in Europe -- our major trade partner. Under such volatility we reiterate that policy interest rates should remain at current levels for a long time," the statement read.
Mai 24, 2010
Turkey's fiscal rules to be model for troubled Eurozone
Turkey differs from the EU economies in that it has managed to take its debt stock under control while European countries have only recently begun to employ recovery strategies implemented by Turkey last September. it was stated by the Economy Minister that the crisis in the EU's economy would create new opportunities for Turkey. Due to the contraction in the European market, small and medium-sized enterprises in Europe will come to Turkey to invest due to the nation's burgeoning economic growth and improvement in domestic market confidence, the minister asserted.
Mentioning numerous SMEs in Germany and Italy in particular, Minister said Turkey presents an excellent investment environment for such enterprises, also noting that Turkey will continue its structural reform process with new-generation reforms it plans to implement in the coming period. Calling these reforms the "improvement of the business and investment environment, the Code of Obligations and the Commercial Law, refined reforms in the banking sector, the structuring of revenue administration, taxes and informality," Minister said he believed the most important structural reform Turkey must accomplish is the reform of its judiciary.
Mai 20, 2010
Turkish Central Bank to keep overnight rates unchanged
Recent data suggest that the recovery in economic activity is ongoing. Domestic demand is following a stable growth trend, while recent developments indicate that uncertainties regarding external demand would last for a long period. Therefore, it would take a while before industrial capacity utilization rates return to pre-crisis levels. Although employment conditions continue to improve, unemployment rates remain at high levels.
The Committee indicated that core inflation would continue to remain at levels below the end-year target. It was also noted that unprocessed food prices may display a significant fall in May. However, it was stated that the significant gap between inflation expectations and the medium term targets necessitates close monitoring of the pricing behavior.
Mai 13, 2010
IMF team to visit Turkey for Article IV consultations
An International Monetary Fund (IMF) team, led by IMF Turkey desk chief Rachel van Elkan, will begin its consultations in Turkey within the context of the Article IV process, the Treasury Undersecretariat has announced.
The IMF team will meet with representatives of the private sector and relevant nongovernmental organizations in Ä°stanbul on May 13-14, a written statement released on Wednesday read. It is set to start official consultations with authorities in Ankara on May 17, the Treasury announced.
Within the context of the consultations, the latest economic developments and the medium and long-term outlook of the Turkish economy will be discussed in addition to the country's efforts regarding ongoing structural reforms, the statement read.
Turkey and the IMF suspended prolonged talks over a possible stand-by deal, which had been continuing since May 2008, in March. IMF economists visit member countries once a year under Article IV consultations to gather information and hold discussions with governments and central bank officials, and often also with private investors, labor representatives, members of parliament and civil society organizations.
Mai 7, 2010
Germany agrees 10,000 Euro exemption on double taxation treaty
Talks to reinstitute an agreement between Turkey and Germany to prevent the double taxation of the two countries' citizens ended in compromise on Wednesday as Germany agreed to exempt up to 10,000 euros in retirees' annual earnings from taxation.
The exemption covers more than 90 percent of the Turks who retired from jobs in Germany but are currently living in Turkey. The 1985 deal, which prevented the double taxation of both countries' citizens, whether they are in Turkey or in Germany, was unilaterally scrapped by Germany on July 21, 2009. The agreement was due to expire in 2011.
Turkey has been in discussions with the German authorities since then to try to convince them to sign another agreement or at least to ensure the current one stays in effect until the previously determined expiry date of 2011. The parties agreed to the new conditions after a Turkish delegation headed by Revenues Administration (GÄ°B) President Mehmet Kilci held a final meeting on May 4 and 5.
Mai 6, 2010
Ä°stanbul bourse to see highest number of public offerings since 1988
Capital Markets Board (SPK) President Vedat Akgiray has said that in 2010 the Ä°stanbul Stock Exchange (Ä°MKB) could receive the highest number of initial public offerings (IPOs) since its second year of operation, noting that more than 40 businesses have already applied to be listed on the bourse.
The Ä°MKB started operations in 1986. Around 40 firms are expected complete the process of opening up to the public and by the end of this year, the highest number seen in the Ä°MKB since 1988. Akgiray was speaking at a press conference in Ä°stanbul on Wednesday ahead of the "Public Offering Campaign-Ä°stanbul Summit," which kicks off today.
Akgiray said the total trade volume of the Ä°MKB is 0.4 percent of the world markets' volume and that the state should do its best to boost this figure.
Mai 3, 2010
Europe and IMF Agree €110 Billion Financing Plan With Greece
Greece reached agreement with the International Monetary Fund, the European Commission and the European Central Bank on a focused program to stabilize its economy, become more competitive, and restore market confidence with support of a €110 billion financing package.
Negotiators over the weekend wrapped up details of the package, involving budget cuts, a freeze in wages and pensions for three years, and tax increases to address Greece's fiscal and debt problems, along with deep reforms designed to strengthen Greece's competitiveness and revive stalled economic growth.
In Athens, Greek prime minister, George Papandreou, announced the unprecedented deal, meant to shore up Greek finances with decisive upfront measures and prevent a crisis of confidence from undermining the Greek economy and spreading to other members of the eurozone and elsewhere. The measures, representing a break from the past, aim to bring Greece's public finances under control and modernize the Greek economy.
Avr 30, 2010
Deloitte predicts economic growth in Turkey
Turkey's economy is likely to grow 5.5 to 6 percent this year, according to Deloitte Turkey, which provides audit, corporate finance, tax, consulting and enterprise risk services.
Deloitte said in its May report that Turkey's inflation is expected to be 7.5 to 8 percent and its current account deficit $30 billion this year.
The quarterly report said the Turkish economy has entered into a normalization process in parallel with the developments in world economy.
The need for foreign financing in the Turkish economy, which closed 2009 at $60 billion, would rise this year to $70 billion — including $30 billion of current account deficits, according to the report.
The report revised growth projections for the year, taking into consideration 2009's low base after the economy contracted during the economic crisis.
The report, however, indicated that growth of the Turkish economy would significantly slow in 2011 as the effects of the low base diminish, according to the audit firm.
Deloitte started operations in Turkey in 1986 and has branches in Istanbul, Ankara and Ä°zmir provinces for different expertise areas.
Avr 27, 2010
Turkish Lira to be the leader in April
The lira has gained 3.1 percent in April, the best performance among 26 emerging market currencies
Investors should buy the lira, and sell the rand and forint, because the Turkish currency is undervalued and may rise to as much as 1.30 per dollar this year, said Murat Toprak, emerging market currency strategist at Societe Generale in London, in an April 15 interview. Toprak first recommended the lira on Feb. 25, when he forecast it would reach 1.45.
"The economy has decoupled from the region and the Central Bank does not have a problem with a stronger currency, unlike Poland and eventually, I believe, Hungary," Gyula Toth, emerging markets strategist at UniCredit in Vienna, said on April 21. The bank is "the only one in the region that may raise interest rates as inflation is ticking up."
Avr 26, 2010
World Bank reiterates faith in Turkish medium-term plan
The Turkish government has managed the implementation of its medium-term economic program and a "sound fiscal plan" well, World Bank Turkey Country Director Ulrich Zachau said on Saturday.
During an International Monetary Fund (IMF) meeting in the US capital, Zachau said the Turkish government would probably be able to do better than forecast in the 2010 fiscal plan. "The government's current macroeconomic policies are good. The budget performed better than in previous plans," he said.
Zachau noted that Turkey's main problem, and the one that needs to be addressed immediately, is rapidly growing unemployment. He said the government should intensify its quest to create more jobs to stop unemployment from ballooning any further.
Turkey and the World Bank continue to cooperate well, he said the bank is expected to provide Turkey with a $3 billion loan before the end of 2010. Zachau reiterated that Turkey had displayed an example of good crisis management during the 2009 global credit crunch. The World Bank earlier announced it expected the Turkish economy to grow by 5 percent in 2010, above its previous expectation of 3 to 4 percent.
Avr 22, 2010
IMF report: Turkish economy to grow 5.2 percent in 2010
The International Monetary Fund (IMF) said that Turkish economy is expected to grow by 5.2 percent in 2010 and 3.4 percent in 2011."World Economic Outlook" report of the IMF said that global economic growth would probably become 4.25 in 2010 and 2011.
The report said that consumer prices in Turkey would probably rise by 9.7 percent in 2010 and 5.7 percent 2011.
"In emerging Europe, growth prospects also vary widely. Economies that weathered the global crisis relatively well (Poland) and others where domestic confidence has already recovered from the initial external shock (Turkey) are projected to rebound more strongly, helped by the return of capital flows and the normalization of global trade," it said.
Avr 20, 2010
Goldman Sachs faces questions in Europe
Goldman Sachs is facing a potential backlash in Europe over the fraud case brought against it in the United States, with Britain's Prime Minister Gordon Brown calling for authorities there to investigate and accusing the investment bank of "moral bankruptcy." Germany also said it would ask for detailed information about the case.
Both governments had to bail out banks that lost hundreds of millions of dollars on investments marketed by Goldman, according to the fraud suit brought by the U.S. Securities and Exchange Commission, or SEC, in Britain's case Royal Bank of Scotland through its acquisition of parts of ABN Amro.
Avr 15, 2010
Economy minister: Turkish stock exchange positively responds to developments
Turkish state minister for economy said on Thursday that the Turkish stock exchange had been positively responding to developments for the last one month.
State Minister and Deputy Prime Minister Ali Babacan told a televised interview that there had been significant hikes in the Turkish stock market since March 22.
Avr 8, 2010
World Bank: Turkey region's leader in energy investments
Turkey is a leader in the region for its efforts to find renewable sources of energy and has taken important steps in developing its vital energy sector, World Bank Country Director Ulrich Zachau has said.
Speaking in Ankara yesterday presenting a report titled "Are the Lights Turning Off?" Zachau said if $3 trillion in investments in the energy sector in Eastern Europe and Central Asia are not made within the next 20 years, then the region will be faced with a severe energy bottleneck.
Speaking about Turkey's energy investments, Zachau stated that Turkey had taken many important steps in terms of investment in the energy sector within the past few years and that Turkey is in much better shape than many European and Central Asian nations. Showing his support for the nation's energy strategy, Zachau stated that Turkey was also flourishing in the renewable energy industry and has been successful in developing renewable energy sources for its economy.
Avr 2, 2010
Turkey - OECD welcomes efforts to tackle bribery in international business deals
Turkey has made significant progress in its efforts to combat bribery in international business deals by fully implementing all but one of the recommendations made by the OECD Working Group on Bribery since 2007, earning praise from the other 37 countries that are Party to the OECD Anti-Bribery Convention at a recent meeting in Paris.
Turkish representatives said at the meeting that the remaining recommendation would also be fully implemented as soon as a draft law on the scope of external company audits was adopted by Parliament.
The Working Group on Bribery made strong recommendations to Turkey in December 2007. A second review in June 2009 indicated that Turkey was on the right track. In a recent follow-up assessment discussed at the meeting in Paris, the Group found that Turkey has implemented the vast majority of the Group's recommendations for improving implementation of the Anti-Bribery Convention.
OECD
Avr 1, 2010
Turkey may need to raise interest rates, BoA-Merrill Lynch says
Turkey's Central Bank is risking its credibility by keeping borrowing costs low as inflation accelerates and may be forced into faster increases in interest rates, Bank of America Corp.-Merrill Lynch & Co. said.
The bank is "drifting toward a more reactionary monetary policy stance" and risks a repeat of 2008 when inflation forced it to reverse a series of cuts, analysts including Türker HamzaoÄŸlu said an e-mailed report Thursday.
Turkey lowered the benchmark rate by a total of 10.25 percentage points in the 13 months through November and has held it unchanged at 6.5 percent ever since. Yesterday the central Bank in Ankara repeated its goal of keeping rates "at low levels for a long time," even after inflation accelerated to its fastest pace in 15 months in February.
Elections are due by July next year and "our fear is that we enter 2011 with a 5.5 percent inflation target made difficult by pre-election spending while recovery raises inflation pressures," the report said. The bank is "behind the curve."
The inflation rate rose to 10.1 percent in February from 8.2 percent a month earlier. It has risen every month since hitting a 39-year low of 5.1 percent in October. The Central Bank's target for the end of this year is 6.5 percent, and its latest forecast, issued on Jan. 26, is for 6.9 percent. The economy expanded 6 percent in the last three months of the year as it emerged from recession, according to figures announced in Ankara Thursday.
Mars 30, 2010
IMF report says Turkey GDP more than doubled in 1992-2009 period
The report estimated that Turkey's GDP would increase to $1,132 billion in 2014.
Turkey's gross domestic product with current prices soared to $869.1 billion as of 2009 from $330.3 billion in 1992, marking a 163.12 percent increase on purchasing power parity, an IMF report said Monday.
The figure pointed to a narrowing gap between Turkey and European countries as the change was 125.74 percent in Spain, 115.8 percent in Great Britain, 89.64 percent in France, 81.6 percent in Russia, 71.4 percent in Germany, and 66.06 percent in Italy.
The report said in 1985 and in 2009 Germany's economy was 5.49 and 3.23 times the size of Turkey's economy, respectively. The report also estimated Germany's economy would be 1.92 times the size of Turkey's economy in 2014.
The report said the share of Turkey in Europe's economy increased to 4.55 percent in 2009 from 3.4 percent in 1992 as IMF estimated that the figure would be 4.88 percent in 2014.
Mars 23, 2010
[The Wall Street Journal] Turkey well-placed to face challenges
The contrast couldn't be sharper. As Greece continues to call for support from its European Union peers to deal with a full-blown fiscal and funding crisis, Turkey has wound down more than 18 months of inconclusive talks with the International Monetary Fund and signaled that it plans to face its problems on its own.
Its prospects in doing so look brighter than for many developed markets. True, the IMF talks served a purpose: Turkey used them to remind jittery markets a funding package was possible, helping to stabilize Turkish assets during a potentially volatile period. On Tuesday, however, the two sides agreed to move to a regular Article IV consultation in May--meaning no deal is on the horizon at the moment. But Turkey's ability to raise finance --with a 30-year dollar bond sale in January being heavily oversubscribed and growing depth in local capital markets--means an IMF deal is no longer vital, even if it would have boosted policy credibility.
Mars 16, 2010
IMF Statement on Turkey
The recovery underway in the global economy and in global financial markets—together with the economic policies being implemented by the Turkish authorities in the context of their Medium Term Program—have strengthened Turkey's economic outlook.
Caroline Atkinson, Director of External Relations at the International Monetary Fund (IMF), issued the following statement on Turkey today:
"The recovery underway in the global economy and in global financial markets—together with the economic policies being implemented by the Turkish authorities in the context of their Medium Term Program—have strengthened Turkey's economic outlook.
Against this background, the Turkish authorities and IMF management have agreed that the 2010 Article IV consultation will commence with the visit of an IMF staff mission beginning in the first half of May. The last such visit to Turkey took place in March 2007, and the associated Staff Report was reviewed by the Fund's Executive Board in May 2007 and published in November 2007.
The upcoming staff mission will assess in detail the latest developments affecting the Turkish economy, and will exchange views with the Turkish authorities on the outlook and on their policy plans. Such consultations are conducted regularly with all Fund member countries, and typically are scheduled on an annual cycle."
Press Release No. 10/76
March 9, 2010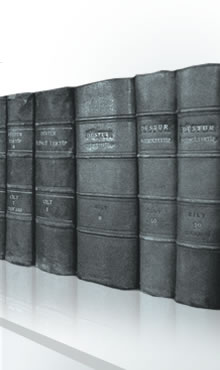 Plus d'info